6156-71-5141 TUBE KOMATSU parts

None Komatsu TUBE


6156-71-5141 TUBE,INJECTION, NO4 KOMATSU parts

PC400, SAA6D125E TUBE


6156-71-5141 ТРУБКА KOMATSU parts

ТРУБКА


Alternative (cross code) number:
6156-71-5141
6156715141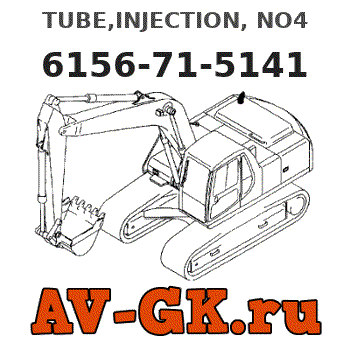 Average price:
6 095
.
Weight: 6 kg.
Buy
TUBE,INJECTION, NO4 6156-71-5141 KOMATSU
genuine, new aftermarket tractor parts with delivery
EXCAVATORS,
Made to fit 6156-71-5141 Tube Komatsu New Aftermarket
6156-71-5141 Made to fit Komatsu ( 6156-71-5141 Komatsu) || Meets OEM Specs for Fit and Performance || This is a new item 6156-71-5141 TUBE || Items are sold by part number only. Picture is for illustration purposes and the part or parts may be different in color or quantity. || Use of any OEM manufacturer name is not intended to represent any relationship between the two companies, instead it indicates that we sell replacement parts that are compatible with OEM components.
Number on catalog scheme:
4
24
23
23
23
23
23
23
5
6
4
3
2
1
16
25
17
11
14
15
19
7
9
10
21
8
12
20
22
13
20
22
22
21
24
24
21
22
17
4
18
3
16
6
17
18
16
5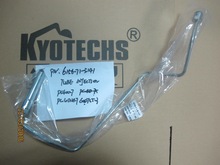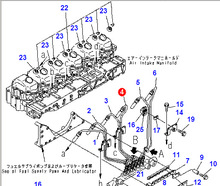 Compatible models KOMATSU: 6156-71-5141:
Catalogs:
PC400-7 SERIAL NUMBERS : J20001-UP
EXCAVATORS
SAA6D125E-3B-8W S/N 310314-UP
SAA6D125E-3K S/N .-UP
SAA6D125E-3K-8K S/N 310001-UP
SAA6D125E-3 S/N .-UP
SAA6D125E-3A S/N .-UP
SAA6D125E-3A-8M S/N 310001-UP
SAA6D125E-3B-8M S/N 310001-UP
SAA6D125E-3G-8W S/N 310314-UP
SAA6D125E-3B S/N .-UP
SAA6D125E-3G-8M S/N 310001-UP
SAA6D125E-3A-8W S/N 310314-UP
SAA6D125E-3K-8M S/N 310314-UP
SAA6D125E-3K-8M S/N 310001-UP
SAA6D125E-3L-8A S/N 310314-UP
SAA6D125E-3K-8W S/N 310314-UP
SAA6D125E-3L-8A S/N 310001-UP
SAA6D125E-3M-8M S/N 310001-UP
SAA6D125E-3N-8M S/N 310001-UP
Parts tube KOMATSU catalog: